Do you love crystals? – Would you like to learn how to use them to help you? – Are you interested in Crystal Healing?
Yes?
Well this is a great course as an introduction to Crystal Healing!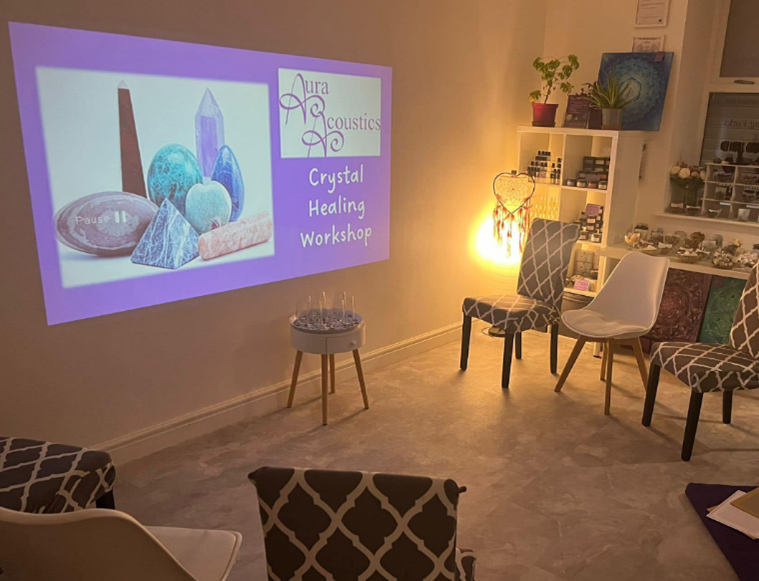 What are crystals?
Crystals – their history and mythology.
Where crystals play a part in today's technology.
What are the different types and shapes of crystals?
Healing properties and take part in a Selenite wand aura cleanse.
Crystals and Chakras.  Aura visibility activity.
Crystal mediation with crystal tuners.
Crystal Grids.
Complementary Crystal Reiki Treatment Voucher, Workbook and Crystal Grid templates. (R.R.P £30)
Refreshments and light lunch.
In this Crystal workshop you will work with a variety of Crystals, enhance your intuition, explore the healing powers of Crystals, Crystal meditation and learn how to balance your own Chakras. You will understand how to choose your own Crystals, how to look after them and incorporate them into your everyday life. There are also Crystals and gifts available to purchase after the workshop if you'd like.
Course duration: 3 hours. Investment £44.44
To enable a true personal learning experience this workshop has a maximum attendance level of 7 people.
If you have a group of 3 or more, we will run any workshop of your choice or design a personalised event to suit your needs. We are also mobile and will attend a venue of your preference.
If you are interested in attending a crystal workshop, please complete the form below and we'll be in contact soon!