Learn how to raise your vibration with Pyramid Energy. How to reduce your stress and anxiety, feel more peaceful and relaxed, gain perceptual clarity, feel greater joy and confidence and increase your energy with a Meditation Pyramid.
Requirements:

• You should have a burning desire to want to help yourself and others to heal.
• Be open to the process of how Pyramids can assist in healing/energy healing.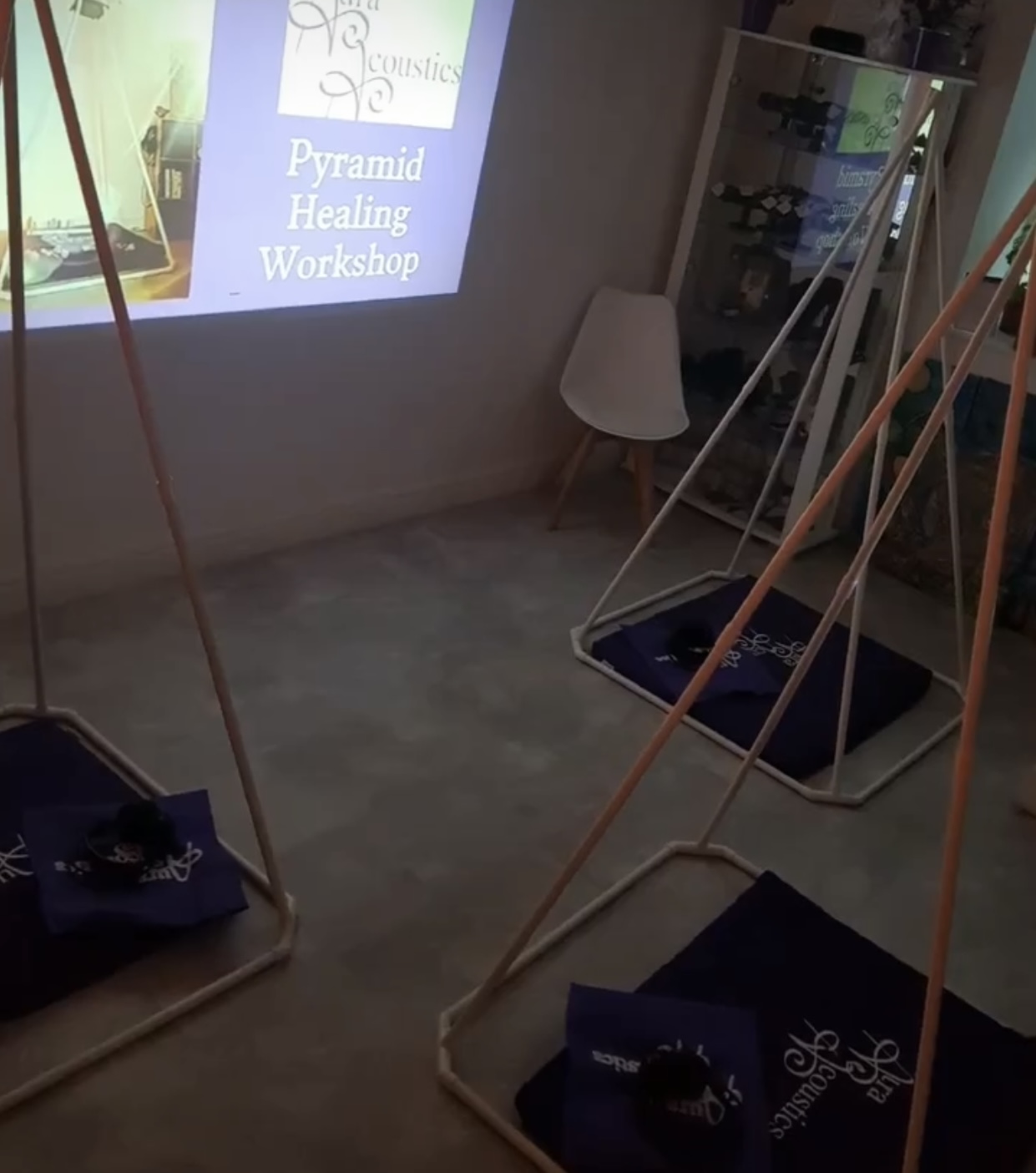 Pyramid Power – How It Works!
Benefits Of Pyramids.
How To Make a Pyramid – Material Required To Make A Pyramid.
How to Release Restore and Revitalize your bio-electrical system.
How to recharge and balance your energy in harmonic resonance.
Pyramid Meditation.
Complementary Meditation Mask and Pyramid Mediation voucher. (R.R.P £20)
Handout to take home.
Refreshments.
This workshop will give you an understanding of how to harness Pyramid Energy for healing purposes. You will learn how to make and use Pyramids for healing and restoring balance and harmony.
Who this course is for:
people who want to discover and develop natural healing abilities.
people who want to start or improve their own healing business.
people interested in strengthening their intuition.
people who want to create major breakthroughs for others through the power of subtle energy.
people who want to learn how to use subtle energy to heal blockages, pains, and trauma in the energy body.
Workshop duration: 1 hour. Investment £22.22
To enable a true personal learning experience this workshop has a maximum attendance level of 5 people.
If you have a group of 3 or more, we will run any workshop of your choice or design a personalised event to suit your needs. We are also mobile and will attend a venue of your preference.
If you are interested in attending a Pyramid workshop, please complete the form below and we'll be in contact soon!