When we teach mindfulness to kids, we equip them with tools to build self-esteem, manage stress, and skilfully approach challenges. Mindfulness is an effective tool to help you in all areas of your life. This is a practical workshop to help teach children how to be mindful and introduce them to meditation through stories.
They will learn strategies that explore fun and engaging mind, body, and breath activities to reduce stress and promote health and wellness.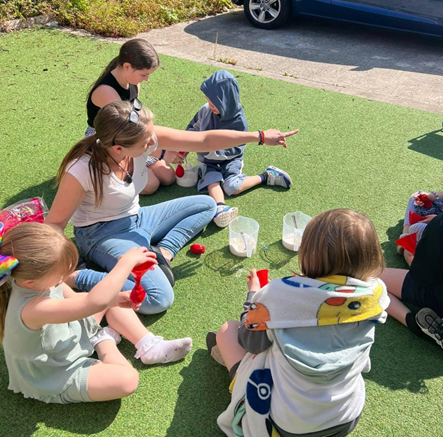 Here's what to expect on the day
Mindfulness activities and guided meditations.
Simple Yoga and fun gentle breath work.
Pyramid Meditation.
Sound bowls and Chimes.
A Mindfulness toolbox to take home.
Refreshments and a light lunch will be provided.
Samantha has vast experience in engaging with children and is a qualified Health and Safety Officer that's first aid trained with full DBS on the updated service.
Workshop duration: 3 hours. Investment £25.00
To enable a true personal learning experience this workshop has a maximum attendance level of 12 children.
We will also run your own Children's workshop, and a great idea for a special birthday party. A minimum group of 4 Children.
If you are interested in your child attending a workshop or having us host your own, please complete the form below and we'll be in contact soon!